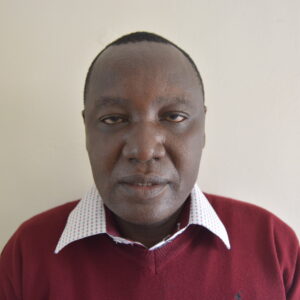 Mr. Elphus Muge
Dean of Students
Kenya Coast National Polytechnic (KCNP) is student centered and therefore our students are at the heart of all operations.  We are committed to making the trainees' experience at the Polytechnic; exciting, challenging and wholesome.
The Office develops implements and manages programmes, services and activities that ensure the development of competencies that complement the academic mission and vision of the Polytechnic.
We recognise that students come to the Polytechnic from different places and therefore have different backgrounds and different needs.  Every effort is made to provide the best and most comprehensive resources for trainees for their intellectual growth and personal development.
The Dean of Students is responsible for:
 Advancing trainees' sound views
Liaising with the Students' Association Leadership referred to as KECOPSA to ensure students' issues are addressed through the appropriate channels
Supporting the students' residential and cultural experience
Co-ordinating bursaries and advocating for application of HELB loans
Supporting students' safety and good health habits
Promoting provision of quality meals to trainees
Promoting talent and co-ordinating activities in clubs and societies
Co-ordinating sports and games
Assisting trainees through crises or challenging circumstances
 KENYA COAST NATIONAL POLYTECHNIC STUDENTS ASSOCIATION (KECOPSA)
The Polytechnic has a Students' Association known as KECOPSA whose officials are elected annually and run the office for one year.   The Association gets its members from those students who enrol for a course lasting one year and above.
KECOPSA works closely with the Office of the Dean of Students to ensure students' welfare issues are addressed through the appropriate channels. The composition of the association leadership is as follows:
President
Deputy President
Secretary General
Cabinet Secretary for Finance
Cabinet Secretary for Education
Cabinet Secretary for Welfare, Entertainment and Accommodation
Cabinet Secretary for Sports
The Association's Core Functions are:
Promotion of peace, unity, discipline, integrity, hard work and respect for the entire KCNP fraternity
Promotion of the welfare of trainees in academic and non- academic issues
Promotion of quality academic standards for trainees
Promotion of forums for learning responsible leadership