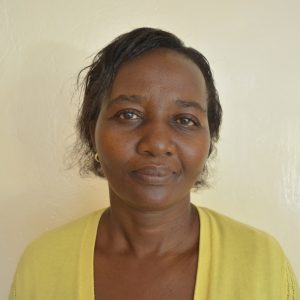 Md. Everlyne Milimo
Head of Department
Welcome to the Hospitality and Tourism Management Department at the Kenya Coast National Polytechnic. We at the Kenya Coast National Polytechnic are dedicatedto providing you with the skills, knowledge and attitudes required to fit and work professionally in the Hospitality and Tourism Industries.  During training, you will also be given a chance to work in the industry for three months (attachment) under the supervision of the industry and the Polytechnic.
The Department has modern training equipment and workshops courtesy of the Polytechnic, Government of Kenya and our Canadian Partners under the Kenya Education for Employment Program (KEFEP).  We are a center of excellence in food and beverage training.
The department has a population of over 800 students pursuing diploma, craft, artisan and short-term courses.  We also have a faculty of 22 experienced and dedicated trainers on fulltime employment.
Admissions
Admission for new students is done in January May and September
COURSES OFFERED
Diploma Courses
All diploma courses are offered on modular basis with a total of three modules.  The trainee is required to sit for the KNEC examinations at the end of each module.