Silvester M. Kututa
Chairman
IAB
Mr Silvester Kututa is the Founder and Managing Director of Express Shipping and Logistic, a leading provider of sea and air logistics solutions across East Africa with offices in Mombasa, Nairobi, Dar es Salaam, Tanga, Mtwara, Zanzibar, Kampala.  He has also served as Director at Kenya Maritime Authority for 7 years, Founding Chairman of the Institute of Chartered Shipbrokers (Eastern Africa Branch-covering Kenya, Uganda, Tanzania, Rwanda, Burundi, Sudan, Democratic Republic of Congo, Ethiopia, Eritrea, Somalia, Djibouti) for 5 years, and member of the ICS London Controlling and Executive Councils for 3 years.
In 1992, he became the first African to be honored with the Cory Brothers Shipping Award from the Institute of Chartered Shipbrokers (UK).  He has served as member of several taskforces under the Ministry of Transport.  He is currently the Vice Chairman of the Kenya Ships Agents Association (KSAA).  He holds a Bachelor of Arts degree in Economics and a Master of Science in shipping management from World Maritime University, Sweden.  He is a Fellow of the Institute of Chartered Shipbrokers London.  He consults for quite a number of American, British and European investment funds on emerging opportunities and investments in Eastern Africa.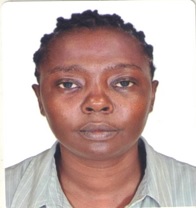 Is an ITF Ship Inspector.  She works for International Transport Workers Federation (ITF) whose headquarters is in London, Africa regional office in Nairobi and inspectorate office in Mombasa where she is based.
She is the first and only female Ship Inspector in Kenya and first female Ship Inspector in Africa.
Workwise, she is responsible for the safety and welfare of seafarers ashore and it is also her mandate to ensure proper employment and living conditions of crew on board the ships. She conducts routine inspections and also visit ships. She holds a Diploma in Maritime Labour Convention from (ITC) International Training Centre of the (ILO) International Labour Organization in Turin-Italy.
She is also a Board member of Association for Women in Maritime Sector in Eastern and Southern Africa (WOMESA) Kenya Chapters as Chairperson of the Mentorship Committee.
Board member of the Mission to Seafarers in Mombasa.
Board member of the Mombasa Port Welfare for Seafarers.
Technical Committee Member in Planning National Wage Council for Seafarers of Kenya.
Retired employee of Kenya Ports Authority formerly in charge of Gender and Disability for 22 years.
Former and first Gender Representative of the Dockworkers Union of Kenya
Former and first Chairperson of Women Committee at COTU-Kenya.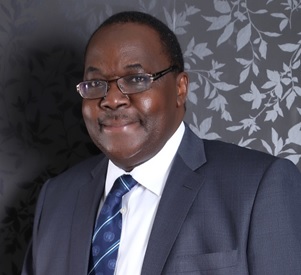 Mr. Juvenal J. M. Shiundu
IAB Member
Mr Juvenal Shiundu, the first Kenyan Naval Architect (also first African in East, Central and Southern Africa), is the Chairman of the Kenya National Shipping Line Limited. He graduated with a Bachelor of Science (Honours) degree in Naval Architecture and Shipbuilding from the University of Newcastle Upon Tyne, UK in 1983 and with a Masters' degree in Maritime Safety Administration (Marine Engineering) from the World Maritime University, Sweden, in 1986. He is an alumni of the Ashridge Business School, UK and has attended many senior management and Leadership development courses worldwide.
Mr Shiundu retired from the International Maritime Organization (IMO) in December 2019 as the Director of the Technical Cooperation Division, having served in various senior roles for more than 22 years at its London Headquarters. He was previously responsible for programme management, coordination of the Integrated Technical Cooperation Programme (ITCP) and UN matters related to Technical Cooperation, Blue Economy and Sustainable Development Goals (SDGs). He actively participated in all the preparatory meetings leading to Rio+20 as well as in the main Conference held in Rio de Janeiro in June 2012 and the 2017 United Nations Oceans Conference in New York.
In 2015, Mr Shiundu was nominated by the Kenyan Government and endorsed by the African Union as the African Candidate for the post of Secretary-General of the International Maritime Organization but narrowly lost to Mr Kitack Lim from the Republic of Korea.
From 1999 to 2010, Mr Shiundu was the Head, Africa Section at IMO. One of his major achievements was organizing and negotiating Memoranda of Understanding (MOUs) with three host Governments that led to the opening of the first three IMO Regional Presence Offices in Africa covering 47 countries as part of a pilot project before it was extended to Asia and the Caribbean regions. He worked closely and maintained contacts with the Ministries responsible for Transport, Maritime Administrations, the Port Management Associations and related regional organizations in Africa. In this role, he was instrumental in the establishment of fifteen autonomous maritime administrations in Africa, including the Kenya Maritime Authority.
Prior to joining IMO in 1997, Mr Shiundu was the General Manager of African Marine and General Engineering Company Limited, Mombasa, the largest Shipyard on the East African Coast where he rose through the ranks in the shipbuilding and ship repairing industry. He previously worked for Kenya Ports Authority as Assistant Merchant Shipping Superintendent. Between 1990 and 1996, he was also a registered consultant in the maritime sector to a number of UN agencies as well as the World Bank. He carried out a number of field mission projects in different African countries to assess, advice, inter alia, on physical facilities, concessioning, privatization and financing, training and Regulatory aspects.
Juvenal Shiundu is an excellent communicator, negotiator and strategic thinker who has authored and contributed to numerous articles and publications, and resourced and moderated at many international conferences and seminars. He has also appeared as a key Expert Witness to a number of formal and Presidential Commissions of Inquiries and in courts involving maritime accidents including the ferry MTONGWE in Mombasa. He has over 35 years international experience with extensive training in all aspects of ports, rail, shipping and transport sectors, managing and implementing development cooperation programmes and working with the UN system and the Donor Constituency. He initiated and formulated the concept paper and action plan for the (Railway line, Oil refinery, Oil pipeline, Lamu as Free Port) ROOLA project which later became known as the LAPSSET. He is featured in the Kenyan book "Life Journeys: Scaling Heights – Conversations with High Achieving Men in Kenya", Footprints Press, 2011 and contributed the maritime feature in the book "50 Years since Independence: Where is Kenya", 2013.
He is the Deputy Chairman of The Kenya Society (UK), Past President of the Rotary Club of Westminster West (London) and a member of the Honourable Company of Master Mariners, the Maritime Operations and Management (MOaM) MSc Advisory Group of the City of London University and the Kenya Coast National Polytechnic East Africa Skills for Transformation & Regional Integration Project (EASTRIP) Advisory Board. He retired as a Trustee of the Apostleship of the Sea (Great Britain) in April 2018 after servicing on the Board for nine years and received Apostolic Blessing from the Holy Father Pope Francis for his services.  He previously served on the Board of Governors of the World Maritime University (Sweden) and the IMO International Maritime Law Institute (Malta).  In December 2019, Mr Shiundu received the Freedom of the City of London Award in recognition of his services to international Diplomacy and Charitable causes.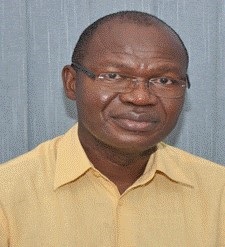 Charles Wasike Wasike
Group Operations Manager of Heritage Hotels, Kenya.
IAB Member
Mr. Charles has been in the Hotel industry for the last 28 years holding various leadership roles.
Training
Holds a Diploma in Hotel Management and Administration
Masters' Degree in Business Administration.
Currently undertaking a Degree in Leadership and Management
Charles sits on various Boards including:
Kenya Association of Hotels Keepers and Caterers (National Vice Chairman)
Bridging the Gap Africa (Board Member)
He is a member of the following professional associations:
Institute of Hospitality (Fellow)
Tourism Professionals Association (Member)
Associations of Hotel Professionals of Kenya (Member)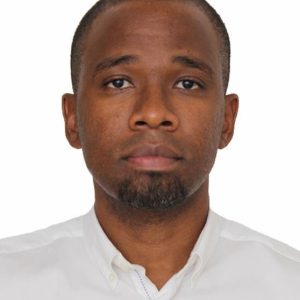 Tendai Lewa Mtana
IAB Member
Tendai is the Chair of the KAYA Advisory Board and has been involved in public private collaborations for the last 20 years.  He sits on a number of Boards as an Adaptive Leadership and Public Policy Advisor. He is currently County Resilience Advisor to HE Hassan Joho, Governor of Mombasa County; an initiative targeted at urban renewal and regeneration to make Mombasa County productive, inclusive, well-governed and sustainable port City.
Tendai is the former Economic and Governance Advisor to HE Anne Waiguru, the Governor of Kirinyaga County, and he is the Architect of 'The Mountain Cities 2032 Blueprint' – an integrated public policy framework that models devolution in Africa and which is anchored on the foundation of public-sector reform, economic empowerment and social transformation.
He was part of a team that initiated 'Wezesha', an approach to development that was showcased at the 6th Annual Devolution Conference and endorsed by HE President Uhuru Kenyatta. With its goal to 'Transform & Dignify Lives', Wezesha is the socio-economic empowerment channel of the Mountain Cities 2032 Blueprint which seeks to promote social and economic empowerment of women and youth – through the establishment and implementation of strategic community focused capacity building framework that offers women and young people access to the local, national and global economy.
From May 2013 to September 2017, Tendai was the Executive Secretary, Department of Children in the County Government of Mombasa.He is the Co-Founding Trustee of The Foundation for Law and Governance (FLAG), a trust he and Terri Nderitu set up in 2012 to raise leaders across Africa.Tendai holds a Bachelors Degree in Politics and International Relations from the University of Reading, UK, where in July 1999, he was the first international student to be elected as the President & Chair of the Board of Trustees of the University Students Union. He is part of an ongoing mid-career program at the Harvard Kennedy School.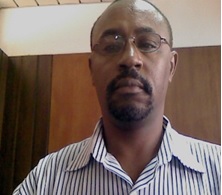 Robert H. M. Watene BA, MSC, FICS
Chairman – Institute of Chartered Shipbrokers
IAB Member
With over 30 years of experience in Maritime Transport Sector, currently the Chairman of the Institute of Chartered Shipbrokers (East Africa Branch), also represents East Africa in the Controlling Council of the Institute of Chartered Shipbrokers; having served in the International Education and training Committee of the ICS for a period of 5 years.
Mr Watene holds a Master in Shipping Management (Sweden) and is a Fellow of the Institute of Chartered Shipbrokers (UK).
He is the Chairman of the National Maritime Transport Logistics Curriculum taskforce for the land based maritime clusters courtesy of Kenya Maritime Authority (KMA), the Kenya Institute of Curriculum Development (KICD) and Curriculum Development Assessment and Certification Council (CDACC).  Currently the Head of curriculum development at the Bandari Maritime Academy.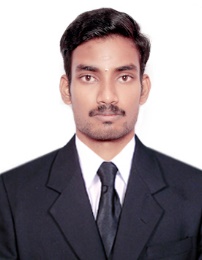 Sabareesan Asokan
General Manager
African Marine General Eng Drydock, Kenya – Mombasa
IAB Member
A highly experienced Senior Project Manager with over 12 years' experience in delivering multi-million-dollar Ship Construction and Repair programmes, and with a BEng in Naval Architecture
KEY SKILLS
Expertise in Offshore Construction Management & Shipyard Operations, Structural Steel Fabrication, and Maintenance & Repairs
Knowledge of various local, national and international standards and best practice requirements
Planning/management of multiple marine construction projects and project delivery outputs
Implementing Health, Safety & Environmental (HSE) procedures
Developing and implementing yard-specific Safety and Quality improvement programs
Performing yard Quality controls/inspections, and managing risks in highly challenging locations
Reviewing/improving Project Constructability Plans, Project & Construction Management Systems
Developing the construction execution strategy & plan, and defining the overall project schedule
Ensuring a detailed interpretation of Customer requirements including project gate and phase reviews
Reviewing work progress, identifying causes for deviations and proposing solutions
Implementing recovery plans where needed including the re-planning of scope of work
Implementing project change management processes in alignment with business and contractual requirements
Tracking project processes to identify areas for improvement and higher efficiencies/productivity
Developing/managing project budgets, performing cost-control, optimisation and management processes
Managing procurement, manpower and other resources, providing estimates, and resource and financial forecasts
Providing regular project performance and cost reports, and associated analyses
Acting as the main point of contact for Client Representatives and other Client departments
Liaising with Engineering, and Procurement departments for drawing details and procurement planning
Interfacing with project organisation and engineering, clients, and suppliers
Coordinating multidisciplinary teams including engineers and supervisors, to achieve optimised project sequences
Highly proficient in MS Project, MS Office Suite, and AutoCAD
Multilingual – English (near-native), Hindi (near-native), Tamil (native), Malayalam (near-native)
QUALIFICATIONS & CERTIFICATIONS
PMP Course, Sinicon Pmc, Abudhabi, UAE
Bachelor of Engineering in Naval Architecture (1st class), Anna University of Technology, Coimbatore, Tamilnadu.
IOSH – International Occupational Safety and Health course, Safety Institute, Chennai Tamilnadu, 2011
ASNT NDT Level II in RT, UT, MPT, DPT, BIT Inspection Technology, Chennai Tamilnadu, 2011
Diploma in Civil engineering (1st class), Bharath Polytechnic College, Tiruchengode, Tamilnadu, 2008
AutoCAD, CAAD CENTER, 2005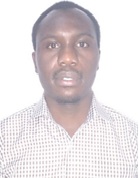 ERICK MAUTI MISOKA 
IAB Member               
 ACADEMIC QUALIFICATION
2003-2008: University of Nairobi.  BSC in Mechanical and Manufacturing engineering
 PROFESSIONAL QUALIFICATIONS
 Hold class 1 Marine Engineer Officer Certificate of Competency issued by the Maritime and Port Authority of Singapore.
 WORK EXPERIENCE
 KENYA MARITIME AUTHORITY, (September 2009 up to date)
 Working at the Maritime Safety department as a Marine Officer. The Maritime Safety Department implements national and international legislation for ensuring maritime safety by undertaking Flag state and port state control, enactment of regulation for pursuant to the Merchant Shipping Act of 2009 and a          Carrying out periodic audit and approval of Maritime Training Institutions in accordance with the Merchant Shipping (Training and Certification) Regulations 2016.
PACIFIC INTERNATIONAL LINES
Served on-board the company's vessels in various capacities as a Marine Engineer Officer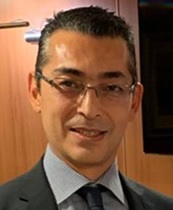 FIORENZO CASTELLANO
IAB Member
Fiorenzo joined MSC Kenya in 1995. Fiorenzo presently works as Managing Director & MSC Owner Representative EA.
Since 2008, Fiorenzo is also the Italian Honorary Consul in Mombasa. He enjoys Reading, Swimming and Soccer.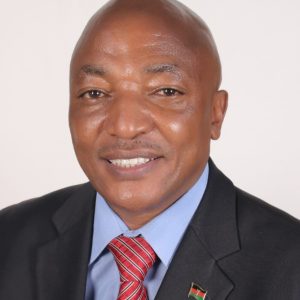 Mr. Richard Muteti
IAB MEMBER
Mr. Richard Muteti serves the Micro, Small and Medium Enterprises MSMEs) sector in various capacities both within Kenya, East African Community and the COMESA region in general. He is the Chief Executive Officer of the Kenya National Federation of Jua Kali Associations. He is the Regional Project Manager for the East African Community Jua Kali/Nguvu Kazi Exhibitions, a Regional MSME market access programme for small businesses in the EAC region and Chairman of the COMESA Business Council SMEs Work-Group. He is currently championing MSME Sector and TVET linkages towards the creation of gainful self[1]employment and entrepreneurial opportunities for the MSMEs in the EAC region. He is the founder of Small and Medium Enterprise Support, East Africa (SMES-EA) and author of the inaugural "The SME Handbook" series in Kenya. Mr. Muteti is a member of the Regional Steering Committee (RSC) of the East Africa Skills for Transformation and Regional Integration Project (EASTRIP) whose development objective is to increase the access and improve the quality of Technical and Vocational Education and Training (TVET) programs He has served as a Director and currently as a Governor at the Kenya Private Sector Alliance representing SMEs, served as a Director of both the Youth Enterprise Development Fund and the Micro and Small Enterprises Authority Boards. He participated in the Formulation of the MSE BILL 2012 Act of Parliament. He holds a Head of State Commendation (HSC) Honor Awarded by the Kenyan Head of State for distinguished service to the society and is a USA Alumni, IVLP on "Small Business Development" Mr. Muteti thrives in contributing towards an enabling environment for creativity, innovations and entrepreneurship to prosper.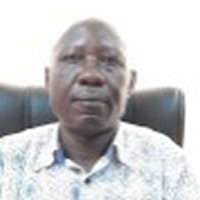 Stephen Ojiambo Owaki
IAB Member
Mr Stephen Ojiambo Owaki is the Secretary General of Seafarers Union of Kenya.  He has been the Secretary General since 2016 to date.  As the Secretary General of Seafarers Union of Kenya, he is the Chief Executive Officer of the Union and responsible for the day today affairs of the union.  The union has more than three thousand registered members, all working in the ships locally and in the international waters.
Prior to this, Mr Owaki worked in the Kenya Navy for five and a half years on-board Kenya Navy Ships.  He is a form six leaver and trained as an Accountant.  He did Certified Public Accounting Course at the then Mombasa Polytechnic and acquired CPA I. Mr Owaki is also a member of Fair Practice Committee (FPC) of International Transport Workers Federation (ITF).  He has also been nominated by the Central Organization of Trade Unions (K) to sit in the Wage Council that will be formed to look into and fix salaries in the Maritime Sector in Kenya.